Chillin at home (literally since the heater in out bedrooms was out last night).
Playing tug-o-war with Jack flash.
Getting rides in his wagon that we finally assembled after he got it for Christmas from his Aunt Cindy. And yes, we've all been wearing pj's all day long...
Blow-dried hair looked like Biff from Back to the Future last night.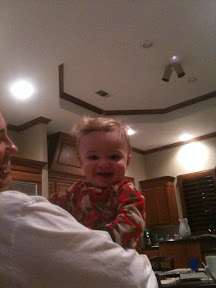 Climbing head-first into the toy bucket - he's all boy with no fear for anything yet.
Our driveway and alley are a bobsled run until probably Saturday, so our cars are not an option. Benton used the wagon to walk 1 mile to the grocery store today to stock up on necessities like steaks and cinnamon rolls!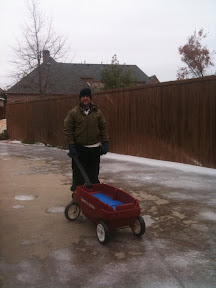 - Posted using BlogPress from my iPhone