Still not walking, but he has lots of other mad skills...
Cruising across the backyard with the dump truck.
Pulling the trashcan into the bah tub ( at least it was empty).
Broom Karate is a new favorite.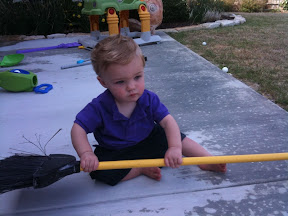 Wearing cute hats.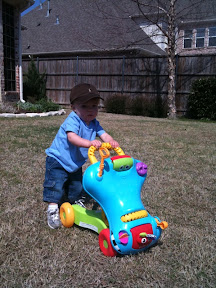 Playing with golf clubs.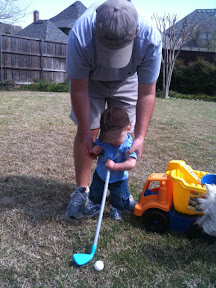 Pushing chairs over to the counter and climbing on top of them.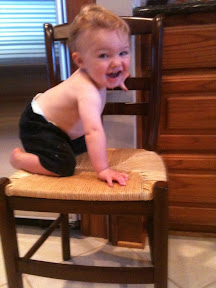 Being very amused by our mad skills.
Climbing into and out of the dump truck.
Climbing into the dryer.
Climbing out of the dryer.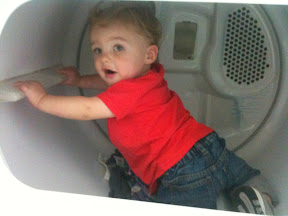 - Posted using BlogPress from my iPhone