Parker turned 7 months old today. He now has his front two bottom teeth, can sit up from being on his tummy, and can crawl across his room (or the yard) if he sees something that he wants. He has some serious babbling conversations and he currently likes ba-ba-ba and ma-ma-ma.
We spent this afternoon planting 3 more flats of pansies in the front yard. Parker no longer plays nicely on his quilt, he crawls to the grass, grabs pansies, munches on leaves, and puts mulch in his mouth.
Here are some pics of our precious after his bath tonight: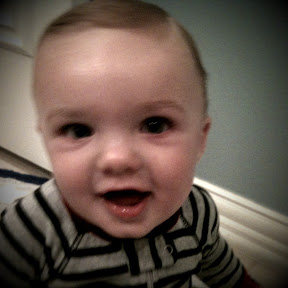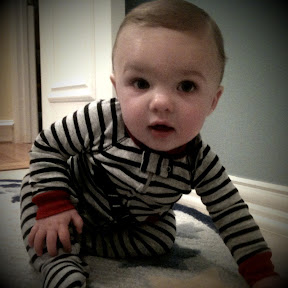 And off he goes to get Jack and his ball...
- Posted using BlogPress from my iPhone